Duvalay Reveals New Cool Sleep Concept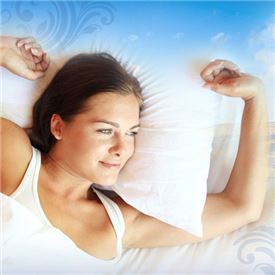 DRAGONS' Den stars Duvalay are set to disrupt the leisure vehicle market once again with their latest sleep product innovation.
The family-run business, which increased its turnover by more than 75 percent following its BBC TV appearance in 2011, will be introducing its first major change to the award-winning Duvalay luxury sleeping bag and best-selling Duvalite mattresses since 2013.
"I am absolutely thrilled with the product, which is designed to hygienically wick away moisture and body heat for a feeling of total freshness. Although it has cooling properties, we've felt the benefits even in winter, as have our other testers."
You can read the rest of the story here.